"Democracy is not a spectator sport!" Dryden Democrats need you!
Dear Dryden Democrats and Friends,
The pundits call this an "off-year," but we know better. EVERY year, there's an election at some level in our democracy – and the victories go to those who show up! Show up to vote, to volunteer, and to provide the resources our candidates need to get their message out. Democracy is a team sport!
Even the most local elections cost money. We deeply appreciate your help to pay for the lawn signs, Shopper ads, palm cards, mailings, and more.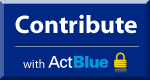 Our first election of 2023 was a huge success for the Dryden Democrats! Thanks to your help, our candidates handily swept the Village of Dryden elections on March 21! Our thanks and congratulations go to Mike Murphy who was reelected Mayor, and Jason Dickinson and Tom Sinclair who won their second terms as Trustees.

Next up: Our Town Supervisor, two Councilmembers, Clerk, and Justice are on the ballot in November! Will you be a part of the winning team? Or will you be a spectator?
These days, democracy needs defending. We can't assume "someone else will do it." If we don't support our local Democrats – the people who dedicate themselves to serving all of us – then who will?
Please take a moment and help our local team with your support. Please donate whatever you possibly can to support our Town candidates this summer and fall!
Thank you so much for believing in democracy and for taking action to defend it!
Best,
Joe Wilson
Chair, Dryden Democratic Committee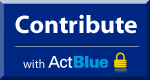 You may donate directly through ActBlue, our online fundraising site.
---
Send a Donation
Dryden Democrats
PO Box 1063
Dryden, NY 13053
​Please make your check payable to "Dryden Democrats". All donations of $100 or more will be reported in filings with the Board of Elections. Political donations are not tax-deductible.