January 6th – President Biden Speaks to the Nation


Last year, for the first time in our history, a president who just lost an election tried to prevent the peaceful transfer of power as a violent mob breached the Capitol.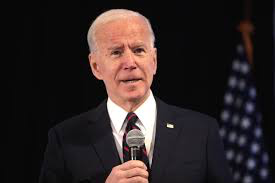 But they failed.
And on this day of remembrance we must make sure that such an attack never happens again.
Here is the truth: The former president of the United States has created and spread a web of lies about the 2020 election.

He's done so because he values power over principle. Because his bruised ego matters more to him than our democracy or Constitution.
You can't love your country only when you win.

You can't obey the law only when it's convenient.
You can't be patriotic when you embrace or enable lies.
Watch full speech -> https://www.youtube.com/watch?v=YVi33iqZ36A